Agricultural Science Course
Toward agronomists who will be active in the future of agriculture and forestry
Prof.Akira Nakamura (Director of Agronomist Training Course/Professor, Department of Life and Environment)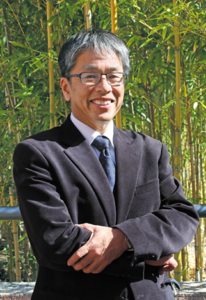 Agriculture and forestry are fundamental industries for society, not only for the production of food necessary for the survival of humankind, but also for the management and conservation of biological resources. Agronomists, who will be active in the future of agriculture and forestry, are required to understand new technologies such as IT and possess knowledge based on science, as well as a specialized understanding of agriculture and forestry, along with communication skills to cooperate overseas. In the Agronomist Training Course, by studying a wide range of academic fields, from natural science to social science, students can acquire the basic knowledge necessary to obtain the latest production and science technologies related to agriculture and forestry. In addition, through abundant experimental and practical training courses, as well as internship courses in Japan and abroad, we nurture human resources with practical skills and communication abilities. We look forward to receiving applications from everyone who aspires to become an agronomist active on the world stage.
Healthcare Course
Developing international leaders in the healthcare field
Prof.Kikue HIDAKA (Director of Healthcare course/Professor, Medical and Pharmaceutical Sciences)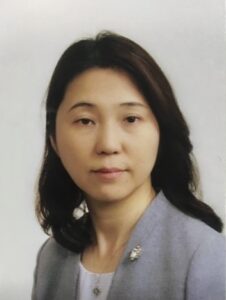 Japan's health and welfare system is highly regarded internationally, and we hope to develop human resources who can play an active role in proposing international health policies in the coming society. This course, set up at the University of Tsukuba, aims to provide students with a basic knowledge of healthcare, focusing on lectures and seminar courses in the field of nursing, established within a comprehensive university. Nursing is founded on the concept of primary health care, which recognizes health as a fundamental human right and guarantees the residents' right to proactive participation and self-determination in policies related to health issues. Students in the Health Care course will learn the philosophy of primary health care in the School of Nursing, and will receive educational support so that they can learn methodologies and approaches to meet the health care needs of people, mainly local residents, and to solve health problems comprehensively and equitably on their own. The program is designed for students who are interested in health and social welfare issues. We look forward to receiving applications from students who are interested in issues related to health and welfare and who have a desire to play an active role internationally.
Japanese Art and Design Course
Let's study Art and Design at a Japanese comprehensive university
Prof.Sayoko Tanaka (Director of Japanese Art Course/Professor, Department of Art)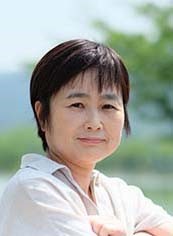 The Japanese Art Course is a course for specialized study of distinctive Japanese arts, including traditional arts developed in Japan such as painting, crafts, and calligraphy, as well as internationally acclaimed contemporary Japanese art. The course is designed for students who wish to study Japanese arts in a specialized way. In addition to taking courses unique to Japanese arts, students will broaden their interdisciplinary and international perspectives through the liberal arts courses offered by the university. By taking a variety of specialized courses offered by the Art Specialty Course students will cultivate a high level of expertise and practical skills to play an active role internationally. Students may choose to become teachers, artists, designers, or enter graduate school. The University of Tsukuba is located just over an hour by train from Tokyo, a metropolis with a large number of museums and galleries, which students can easily visit and experience valuable works of art on a daily basis. We look forward to receiving applications from everyone who has a passion and wishes to play an active role in contemporary society through pursuing arts.
Japanese Language Teacher Training Course
Study the Japanese language, culture and Japanese-language teaching through a degree program at a Japanese university
Prof. Kosuke Taniguchi
(Director of Japanese-Language Teacher Training course/School of Humanities and Culture)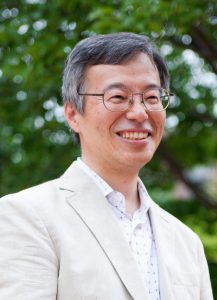 Even though there were students from overseas who aim to be a Japanese language teacher in the past, there was no undergraduate degree program in Japanese universities who will admit these students. This Japanese Language Teacher Training Course of the Japan-Expert Program is a one of a kind undergraduate level course designed for non-native speakers (international students). After admission, the students have an intensive Japanese language training for half a year, then they learn mainly about the Japanese language and Japanese culture in Japanese with Japanese students. The course offers a curriculum where they can gain expert knowledge and techniques as a Japanese Language teacher. Upon graduation, a whole range of possibilities opens up, not only a career as Japanese language teachers in education institutions in their country but also job offers from relevant companies and organizations searching for persons with knowledge in the Japanese language, Japanese culture, and Japanese education in this multicultural world, further education in graduate school, etc. We look to ambitious students to open the way to their future and the future of their country and Japan through the Japanese language for applications.
Coordinator
Miho Iriyama, Assis. Prof.
(Japanese Language Training Coordinator/School of Humanities and Culture)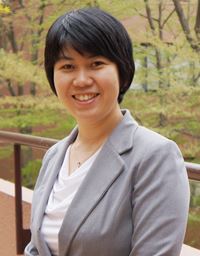 Students in the Japan-Expert Program can take intensive Japanese language classes at the Center for Education of Global Communication (CEGLOC) of the University of Tsukuba for 15 weeks in the first six months after enrollment before taking classes in their specializations. I am the Japanese language training coordinator in charge of supporting Japan-Expert students during the intensive language classes. Our objective is for students with N2 or N3 Japanese language proficiency levels to acquire comprehensive Japanese language skills for academic purposes in order to study for either of the major courses in Agricultural Science, Healthcare, Art and Design, or Japanese Language Teacher Training. In the intensive Japanese language classes, students take eight subjects according to their own level: Reading, Writing, Listening, Speaking, Grammar, Kanji, Comprehensive Japanese, and Japanese for Special Purposes. They acquire the Japanese language skills needed to take general foundation subjects and the foundation subjects for majors by attending lectures, participating in question-and-answer sessions, active discussions, giving oral reports, reading and summarizing papers in their majors, debates, making presentations, writing reports or essays, among others. In particular, "Japanese for Special Purposes" is for students to acquire the basic knowledge and technical vocabulary in Japanese before they advance to their majors. You want to study in Japan, but you are concerned your Japanese language skills are insufficient for taking classes in your majors immediately after enrollment. Thus, I suggest that applying to the Japan-Expert Program is a good choice. Japanese language instructors will be supporting students' self-managed learning. I am looking forward to meeting students who want to work as mediators between their home countries and Japan.