Not all students can receive scholarships. Be sure to prepare for tuition and living expenses on your own.
Scholarships
Imagawa FUTURE Fund Scholarship: 80,000 yen/month + 50,000 yen (only one time for enrollment)
This scholarship is only for students enrolled in the Healthcare Course.
Tuition Exemption
Students who face financial difficulties and who demonstrate excellent academic records may be exempt from part or all of the tuition payments.
Reference
Admission Fee: 282,000 yen
Tuition Fee: 267,900 yen (from October to March) + 267,900 yen (from April to September)
National Health Insurance: approx. 20,000 yen/year
Personal Accident Insurance for Students Pursuing Education and Research: 2,300 yen (for 4 years)
Accommodation Fee: Global Village 35,800 yen/month (excluding monthly utility)
Shared kitchen (Global Village)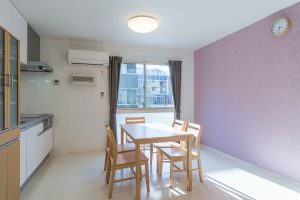 Room (Global Village)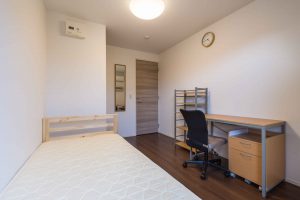 The International Students' Guidebook offers information about scholarships and student life.
https://www.tsukuba.ac.jp/en/admissions/guidebook-international-student/guidebook.pdf