Program Leader
Welcome to the Japan Expert Program
Professor Yutaka Kitamura(Japan Expert Program leader/Director of Agricultural Science Course of the Japan Expert Program/School of Life and Environmental Sciences)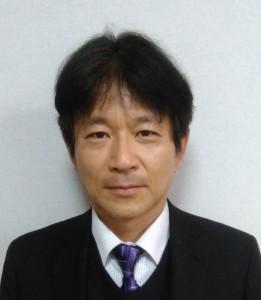 The University of Tsukuba has multiple Global 30 degree programs—programs designed to enable international students to acquire degrees using only English. However, we often hear these students say that since they have come to Japan they want to study the Japanese language and culture more along with their studies in specialized fields in English. Up till now, international students needed a high level of Japanese-language ability because they took the same classes as Japanese students in Japanese from the time they started classes. There are numerous students worldwide who would like to study in Japan because they sense the appeal of the Japanese language and Japan's culture, society and technology. They are also interested in specific specialized areas in which Japan has strengths. Their Japanese skills are unfortunately an issue, however, so they have not been able to fully fulfill that wish.
The Japan Expert Program was created to attract international students who have this aspiration. Students enroll in the fall semester and attend Japanese language classes extensively for the first half-year to hone their skills. Starting in the spring semester, they take courses in Japanese in one of the four fields our university is known for to gain specialized knowledge. At the same time, subjects in the program's common curriculum and internships with Japanese companies provide an overview of Japan's society, culture and technology, training students as Japan experts who can play global roles. I invite you to come study with us at the University of Tsukuba.
Agricultural Science Course
Food, agriculture and greenery lead the way to the future of humanity and the Earth
Professor Yutaka Kitamura(Director of Agricultural Science Course of the Japan Expert Program/School of Life and Environmental Sciences)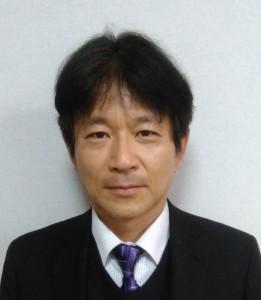 Since ancient times, human beings have skillfully used plants, animals and microorganisms to enrich their lives, building societies and advancing culture. Nowaday, however, mass production and consumption have left this natural bounty neglected. With that in mind, there is a clear need to quickly resolve issues related to sustainably ensuring safe and sufficient foodstuffs, guarding against diseases and maintaining health despite increasing populations and aging societies, and preserving the environment and ecosystems in the face of global warming and natural disasters.
This course offers the expertise and skills needed to resolve these kinds of issues through the study of diverse disciplines that extend from natural sciences related to agriculture and forestry to sociology. Additionally, we train agronomists using experiments and workshops conducted in the midst of the vast natural surroundings of our campus, as well as through internship courses in Japan and elsewhere that provide the skills to understand other fields and communicate. We offer support to young people who are full of curiosity, have the ability to think flexibly, and enthusiastically undertake tasks.
Healthcare Course
Training international leaders in the field of healthcare
Professor Chizuru Mori(Director of the Healthcare Course of the Japan Expert Program/School of Medicine and Medical Sciences)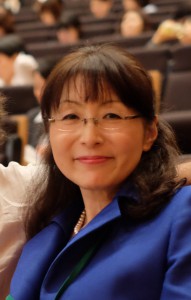 Japan's health, medical and welfare programs are highly rated internationally and its corresponding education is also extensive. This course focuses on training healthcare providers to acquire basic healthcare expertise through lectures and seminars established within this comprehensive university, centered on nursing sciences, equipping them to play roles internationally in the society of the future.
The reasoning behind studying nursing sciences is that they are based on a philosophy focused on primary healthcare principles. This way of thinking recognizes health as a basic human right and guarantees the resident's independent participation and the right to self-determination in the process of achieving this. This course involves studying methodologies and approaches for local residents to take the lead in responding to people's most urgent healthcare needs, and comprehensively and equitably resolving problems using their own abilities.
We provide generous educational support and strive for the day in which students who take this course play roles as global leaders in the health, medical care and welfare sectors, not only in Japan but worldwide.
Art and Design Course
Study art and design at a Japanese university
Professor Nobuo Nakamura(Director of the Art and Design Course of the Japan Expert Program/School of Art and Design)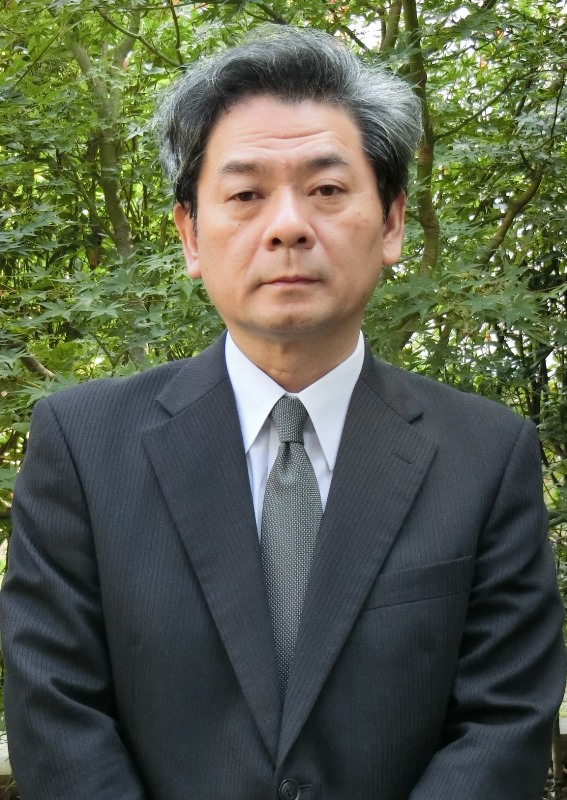 You are doubtless aware that Japan's traditional culture and arts are highly admired around the world. The Art and Design Course focusing on classes offered at our School of Art and Design puts the university's advantages to good use in specialized studies of Japan's distinctive art and design. Our goal is to ensure that teachers, artists and designers gain a deep understanding of Japanese art and design, and practice and disseminate it worldwide by spreading the message about how wonderful it is in other countries.
The University of Tsukuba is located just over an hour away by train from Tokyo, which has a high concentration of art museums and galleries. In arts studies, it is essential not only to accumulate knowledge and forge observational and technical abilities, but also to view outstanding works up close and be moved by them. In that sense as well, one great benefit of studying at this university is the ability to easily travel to Tokyo and regularly see invaluable works of art.
We are seeking people who have the enthusiasm to pursue art and wish to contribute to modern society through the arts.
Japanese Language Teacher Training Course
Study the Japanese language, culture and Japanese-language teaching through a degree program at a Japanese university
Professor Koichi Takezawa(Director of Japanese-Language Teacher Training Course of the Japan Expert Program/School of Humanities and Culture)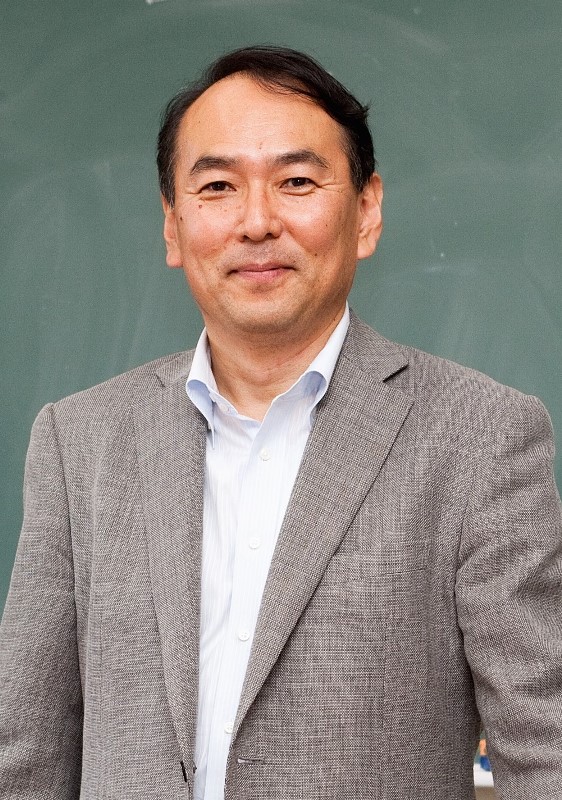 Up until now, international students seeking to become Japanese-language teachers found no undergraduate degree programs that would accept them at Japanese universities. The usual course was to come to Japan as an international student at the graduate school level after first majoring in Japanese at a university in one's own country, and then acquiring a master's or doctoral degree in Japanese linguistics, literature or in other areas of Japan-related research.
The Japan Expert Program is a bachelor degree program designed to train non-native speakers (international students) as Japanese-language teachers. Under this curriculum, students undergo intensive Japanese-language training for half a year after enrollment, and then study the Japanese language and culture in Japanese together with Japanese students, at the same time acquiring specialized expertise and skills as Japanese-language teachers. The possible career paths open after graduation include not just the path of a Japanese-language teacher at an educational institution in one's home country, but also employment at companies or other organizations that seek human resources well versed in the Japanese language and culture and Japanese-language teaching, as well as enrollment in graduate school.
We look forward to receiving applications from students who aspire to open the way to their own futures, as well as the futures of their own countries and Japan.
Coordinator
Program Coordinator
Assistant Professor Keiko Sugimoto(Japan-Expert Program, Program Coordinator/School of Medicine and Medical Sciences)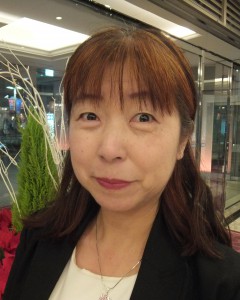 As a Japan-Expert Program coordinator, I support each Japan-Expert student's dream to be a Japan-Expert to play an active role in the international workforce. The Japan-Expert class is held in a small but friendly and warm atmosphere, located at the University Hall in the center of the campus. At Tsukuba, students enjoy a safe and comfortable academic life. You can easily get around the campus by bicycle and Japan-Expert students have priority to move into a brand-new dormitory for international students. In an unfamiliar environment, it might be not easy for international students to master Japanese and study Japan-specific fields in Japanese, but all of the students in this program improved their Japanese ability remarkably. With the strong bonds of friendship gained through learning together—bonds that transcend cultural boundaries—I believe that Japan-Expert graduates will be uniquely equipped to be globally active in their respective specialized fields.
Japanese Language Training Coordinator
Assistant Professor Miho Iriyama(Japan-Expert Program, Japanese Language Training Coordinator/School of Humanities and Culture)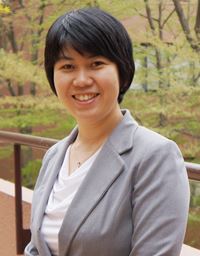 Students in the Japan-Expert Program can take intensive Japanese language classes at the Center for Education of Global Communication (CEGLOC) of the University of Tsukuba for 15 weeks in the first six months after enrollment before taking classes in their specializations.
I am the Japanese language training coordinator in charge of supporting Japan-Expert students during the intensive language classes. Our objective is for students with N2 or N3 Japanese language proficiency levels to acquire comprehensive Japanese language skills for academic purposes in order to study for either of the major courses in Agricultural Science, Healthcare, Art and Design, or Japanese Language Teacher Training.
In the intensive Japanese language classes, students take eight subjects according to their own level: Reading, Writing, Listening, Speaking, Grammar, Kanji, Comprehensive Japanese, and Japanese for Special Purposes. They acquire the Japanese language skills needed to take general foundation subjects and the foundation subjects for majors by attending lectures, participating in question-and-answer sessions, active discussions, giving oral reports, reading and summarizing papers in their majors, debates, making presentations, writing reports or essays, among others. In particular, "Japanese for Special Purposes" is for students to acquire the basic knowledge and technical vocabulary in Japanese before they advance to their majors.
You want to study in Japan, but you are concerned your Japanese language skills are insufficient for taking classes in your majors immediately after enrollment. Thus, I suggest that applying to the Japan-Expert Program is a good choice. Japanese language instructors will be supporting students' self-managed learning.
I am looking forward to meeting students who want to work as mediators between their home countries and Japan.